About Us
Company Profile
Island Projects (Provo) Company Limited is an innovative international swimming pool construction and consulting company. With decades of experience in Florida, the Caribbean, and beyond, both commercial and residential, Island Projects can handle extreme logistical conditions. Working on schedule-driven commercial and high end residential projects for many years, we understand the requirements to meet our client's exacting demands.
Consultant and Owner David Seffer has been recognized as an industry leader in Florida and the Caribbean. David served on the Board of Directors of the N.S.P.I. (National Pool & Spa Institute) Region VII (Florida) for six years including two terms as President of the Broward chapter, and President of Region VII in 1994.  He was voted NSPI's Person of the Year, 1994, by his industry peers. David and his company have been featured in national periodicals, newspapers and architectural magazines, such as Aqua Magazine, The Miami Herald and The Sun Sentinel. A "Seffer" pool was featured on the cover of the 54th annual edition of the prestigious Florida Architecture magazine.
Geoff Seffer
Working with Island Projects, since completing high school, and technical college, Geoff Seffer is an experienced field manager and pool mechanic.  Geoff is a CPO (Certified Pool Operator), and has worked all over the Caribbean, on many commercial and high end residential pool projects.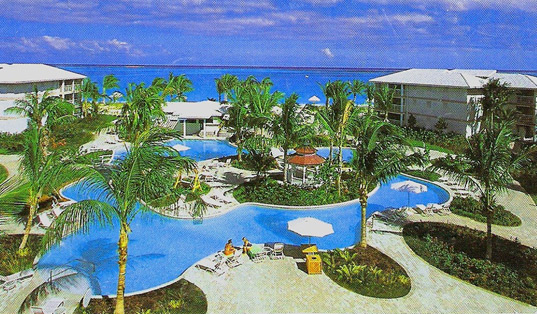 Our Services
New pools, spas & water features
Existing pool renovations & equipment updating
Pool equipment, specifications, sales & installation
Gazebos & Beach Bars
Engineering
Site inspections
Construction management
Labor sourcing